We ventured out to Arizona with our good friends for March Break back in 2015. I can honestly say, that I fell in love with it. In fact, I love it so much I went last year with my girlfriends and I'm going again in April. Ladies, another reason to love Arizona is because you can never have a bad hair day! Scottsdale is situated in the Sonaran Desert, specifically in the Valley of the Sun. So humidity is out of the question. The climate in March and April is perfect. It can get a little hot in the afternoon, but its a tolerable heat.
Scottsdale has something for everyone. Whether you're looking for action and adventure or simply lounging poolside and shopping, you're in for a treat. Our gang was into a little bit of everything. Our kids were ages 13, 11 and 9 when we visited Arizona and they loved it.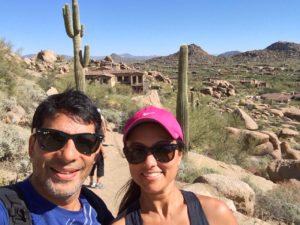 Where did we stay?
I would highly recommend booking a hotel which suits the needs of your vacation. Since this was a family trip for us, we decided to stay at the Westin Keirland Villas. The villas were great because they came equipped with kitchenettes and accommodated our family of five quite nicely. When you've got more than two children, there are very few hotels that can accommodate us all into one room, so I highly recommend booking condo style hotel accommodations when you can. We are often stuck booking two adjoining rooms, which can sometimes be quite expensive. The nice thing about the Westin chain is that they don't compromise quality of service when you are staying in the villas. We had daily housekeeping services and replenishing of toiletries and towels just like a regular hotel.
Having kitchenettes in the room is always a bonus, especially when travelling with children. It allows you to save precious vacation time by having breakfast in your room. This way everyone can get ready and eat quickly and make the most of your day. We usually pick up the basics like eggs, milk, oatmeal, bread, cereals, peanut butter & jam. Coffee is usually included in the room, but if you're a real coffee connoisseur or shall I say "snob" you can venture out for a walk to grab yourself a Starbucks. The Westin Keirland Villas are located very centrally, walking distance to great shopping. If you're not up for walking, they also provide a complimentary shuttle to the Keirland Shopping area.
We are early risers when we are on vacation not because we don't like to relax, but we like getting out to all the touristy locations before they get swarmed by the crowds. Rising early in the warm months in Arizona is also a good idea to prevent heat stroke in the afternoon. We loved taking the kids for a walk every morning after breakfast to the Keirland Shopping area. The shops aren't open until 9:30-10am but the Starbucks is open and there's great seating and landscape to appreciate over a nice cup of coffee.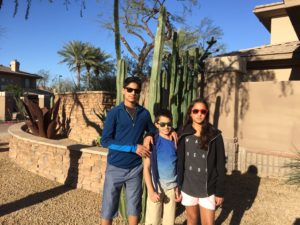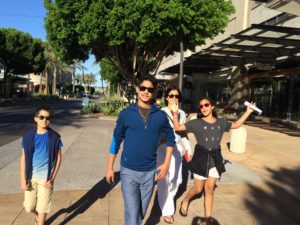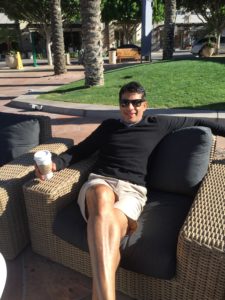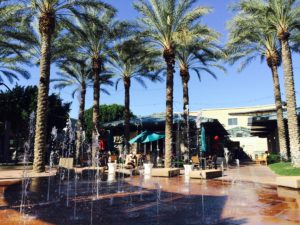 What did we do in Arizona?
It's up to you whether you want to rent a car or cab it to destinations. I would recommend renting a car if you are going on a family trip. We rented a car from the Phoenix airport to give us flexibility of going wherever we wanted with the kids. We knew we were going to venture out to Sedona for a day, so renting a car made sense.  When I did Arizona with my girlfriends, we just relied on Uber to take us everywhere and it worked out just fine. Tip: For my Canadian and Non-American friends, if you have an US dollar credit card, use this on your Uber account to save conversion fees.
Booking the right hotel is key to relaxing after a full day of adventure.
I would recommend visiting Arizona for a minimum 5-7 days to get a good flavour of what it has to offer. You don't want to feel rushed with your holiday to this beautiful state. Don't get me wrong, we love a balanced vacation with site seeing and relaxation, so I feel like any less than five days here would be a mistake. Booking a good hotel is key to having some down time after a busy day of site seeing and adventure. Our hotel allowed us to have both. We would venture out for the day and return back for the kids to enjoy hanging out at the resort. The Westin Keirland is a beautiful property well equipped with a lazy river, swimming pools, tennis courts, a basketball court, and a Flow Rider.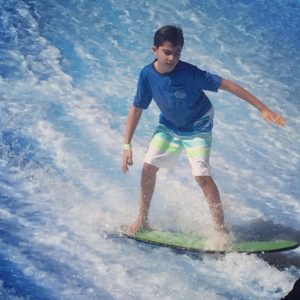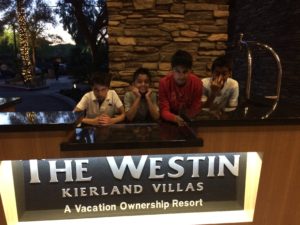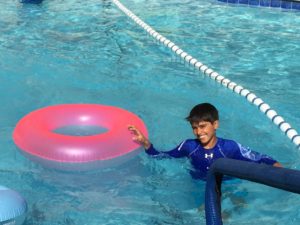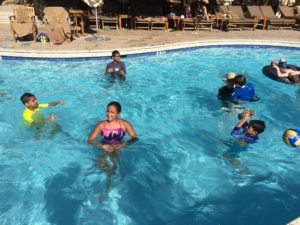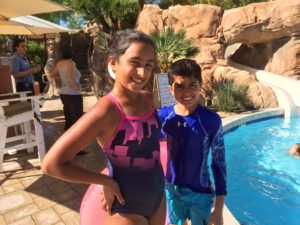 Hiking
Arizona has some of the best hiking. If you're in reasonable physical shape, I would highly recommend going on a hike or two. We hiked in Scottsdale and Sedona. In Scottsdale we hiked Camelback Mountain and Pinnacle Peak. Camelback Mountain has two hikes you can do. One is Cholla and the other is Echo Canyon. I have done both. Cholla is a little easier than Echo Canyon. I would only recommend doing either of these hikes if you are in good physical shape. If you are taking your children, only take them to Camelback if they are good at listening. If your child is the type to just take off and run, I would think twice about doing this mountain. It is very dangerous if you don't pay attention to where you are going. My kids are experienced hikers, so we weren't worried, but if you think your child is a little too adventurous, stick to the easier hikes like Pinnacle Peak.  Also, if you are looking for a leisurely hike that doesn't require too much physical strain, then I would recommend you do Pinnacle Peak as well. The views from either of these hikes are spectacular!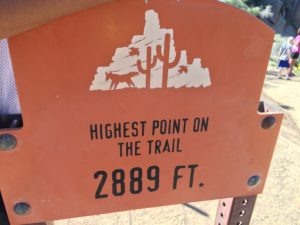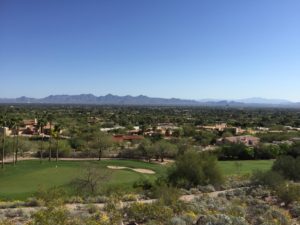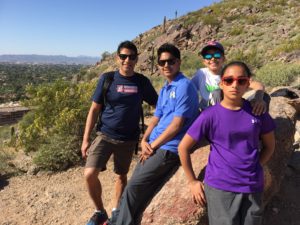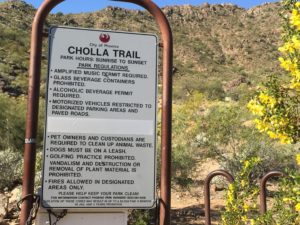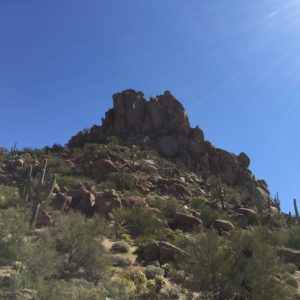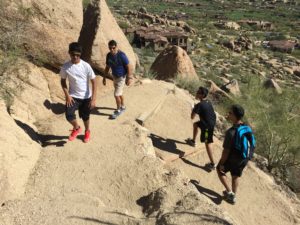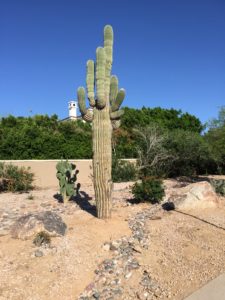 We also hiked in Sedona. The drive from Scottsdale to Sedona is about two hours, which makes for a doable day trip.  We made our way to Devil's Bridge. Again, only venture out here if you are reasonable physical shape. There is climbing involved to get to Devil's Bridge and it is a long hike.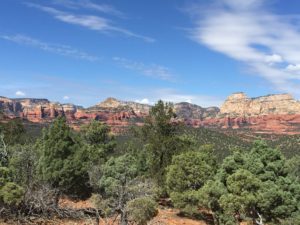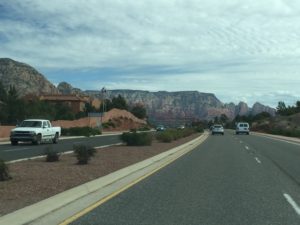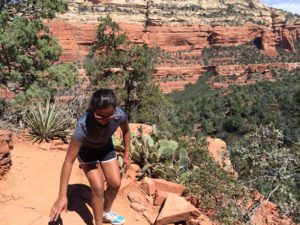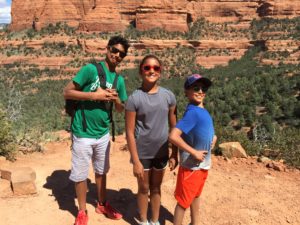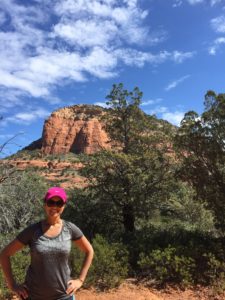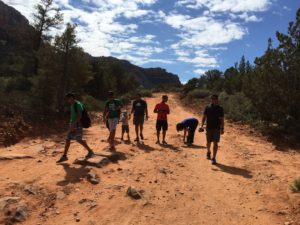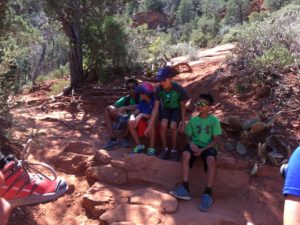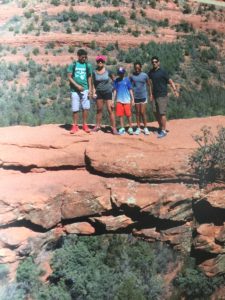 Jeep Tour
While we were in Sedona, we ventured onto a bumpy jeep tour with Pink Jeep Tours. I would highly recommend doing this tour to get a real taste of the landscape. Tip: Book your tour in advance to avoid lining up and possibly missing the chance to take the tour if they are fully booked. I'll warn you that it is VERY BUMPY! If you have back issues or are pregnant, do not do this tour. The kids just LOVED it! Our guide was amazing too! There was a lot of screaming on this excursion by myself included. There were times when I thought the jeep would flip over, but these drivers know what they are doing and the scaring effects are half the fun! We stopped midway through the tour to take some pictures. The views were mhttps://www.pinkjeeptours.com/?attachment_id=963ajestic!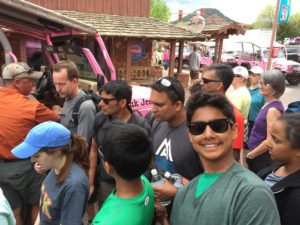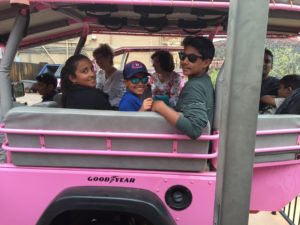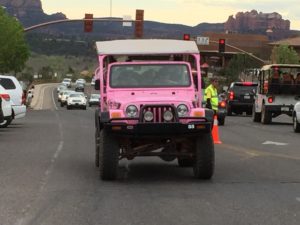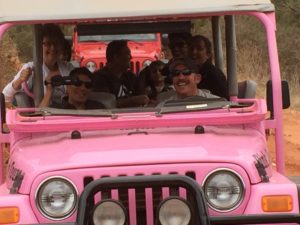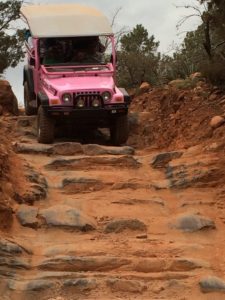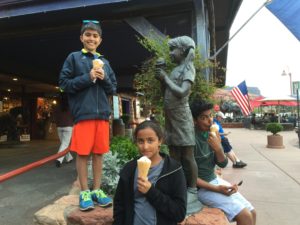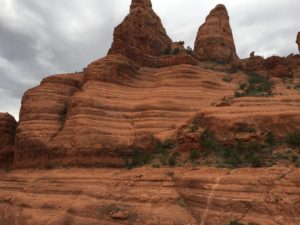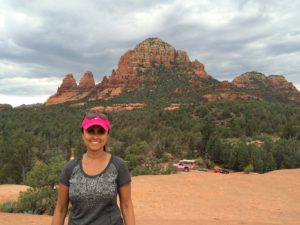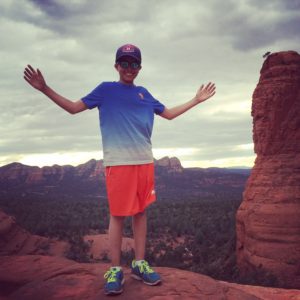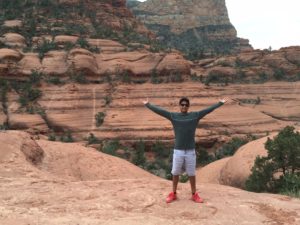 Biking
We love biking on most of the trips we go on. We find it gives us a real taste of the landscape, geography and atmosphere of the place we are visiting. Biking in the Sonoran Desert was probably our favourite experience while we were in Arizona. We pre-booked our bike tours with Arizona Outback Adventures. This adventure tour company is great for many different types of excursions within Arizona.
I would recommend you have some biking experience before deciding to book this tour.  We bike regularly on the trails in the Toronto area, so we were fine, but if you aren't use to biking, do not do this tour! You'll come across rough terrain with lots of rocks, up hills, down hills and the dirt trails can be slippery and dangerous if you aren't familiar with how to stop or change gears. If you are a regular biker, particularly mountain biker, you'll love this tour.  The guides are amazing and share their wealth of knowledge of the desert. We appreciated them educating us on what to look out for and what not to touch.  Biggest tip: Try to avoid the CHOLLA plants! They can be deadly!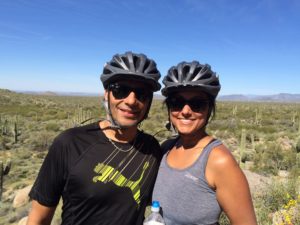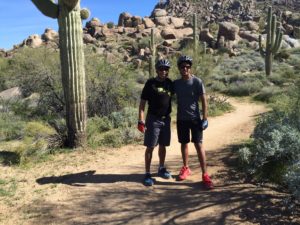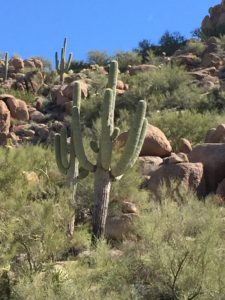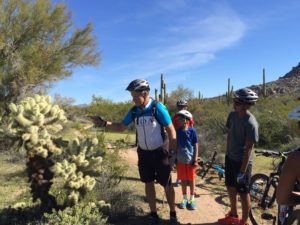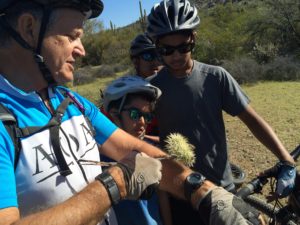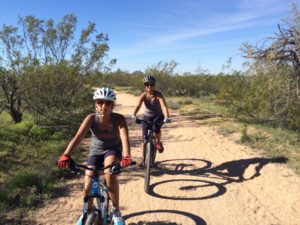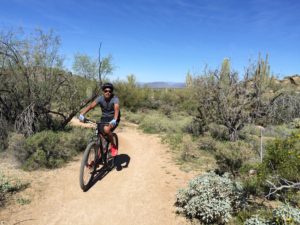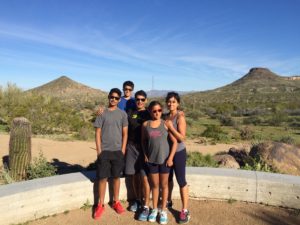 Went to a Phoenix Suns Game!
The advantage of staying a few extra days in Arizona is that you can enjoy the leisurely activities too. Our family loves basketball and going to NBA games so we booked tickets to a Suns game before we arrived in Arizona.  This was a great experience for all! It's nice watching other teams play in their home town.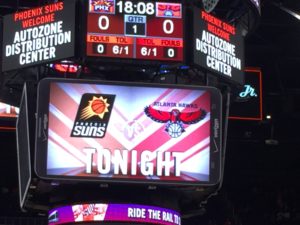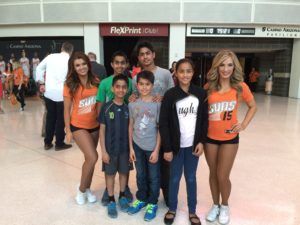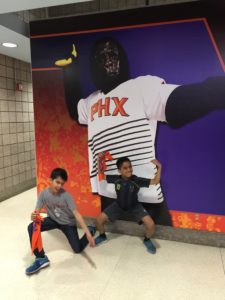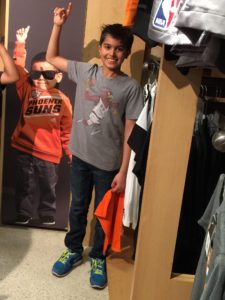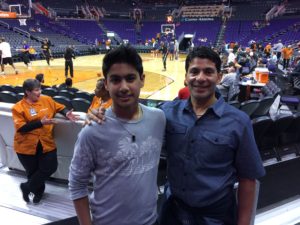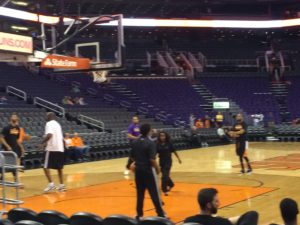 Shopping
We went shopping to the Kierland Commons and Scottsdale Quarter area. They have great name brand retail stores and lots of restaurants to choose from for lunch or dinner. Its a beautiful place to visit even if you aren't shopping.  The night time scene is just as beautiful as the day time.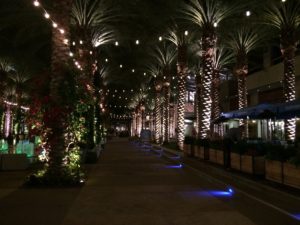 Vegetarian Dining Options in Scottsdale and Phoenix
I researched all of the restaurants on Trip Advisor before we arrived. I also made all of our reservations in advance. Whether you're travelling with kids or without, I just hate waiting.
We didn't really dine anywhere in Sedona because we were short on time. After our hike to Devil's Bridge, we were all famished and made our way to the nearest Subway for vegetarian subs.  We had ice-cream afterwards in downtown Sedona at an ice cream parlour called the Black Cow Cafe. Their ice-cream was delicious and they had a wide variety of flavours.
Here is a list of restaurants we dined at in Phoenix and Scottsdale:
Blancos Tacos : This is a Mexican restaurant in Scottsdale. They actually have four different locations, so depending on where you are, make your reservation accordingly. We love Mexican food, so we thought we would try it out. We loved it. It is fairly new with trendy decor and music which makes for great atmosphere. The presentation of food was excellent. Their margaritas and mojitos are definitely worth trying! We loved their guacamole, enchiladas and their roasted mushroom tacos. There's enough vegetarian selection on the menu to make it worth the visit!
Pizzeria Bianco : This restaurant is in Phoenix. We dined here before heading to the Phoenix Suns game. Their pizzas are amazing and the atmosphere is great too. I loved the industrial decor.  I strongly suggest making reservations because its not a very large restaurant.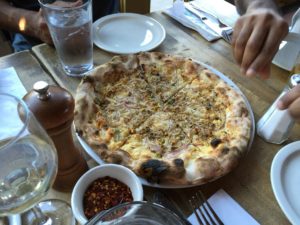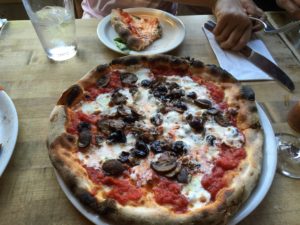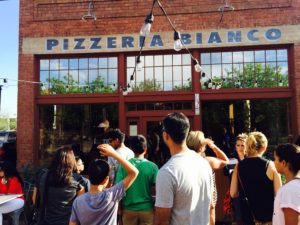 Spa
I will be posting about my spa experience in Arizona in April. But if you must know, I have been to the Sanctuary Resort and would highly recommend it! My girlfriends and I ventured out to this resort for the day. We had lunch and our spa treatments in the afternoon and then lounged pool side with our cocktails for the rest of the day…I'll save the rest for another post!
For my next trip to Scottsdale, I'll be staying at the JW Marriott, I'll be sure to report on my experience when I return!
I hope you find this post useful and I would love to hear back from you if you did!
Please follow and like us: