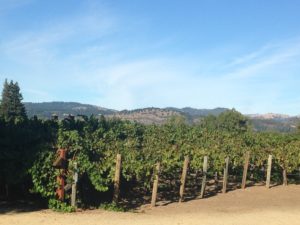 Yes, we wandered to Napa with our kids! For my 40th Birthday back in 2014, my wonderful husband surprised me with a trip to San Fransisco and Napa Valley. Lucky kids got included on my surprise trip too!
Napa is great to visit any time of year, but the fall is by far the best time.  This is when the grapes are being harvested, crushed and starting the fermentation process. It truly gave us a greater appreciation for all the work that goes into making an amazing wine.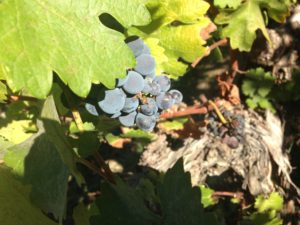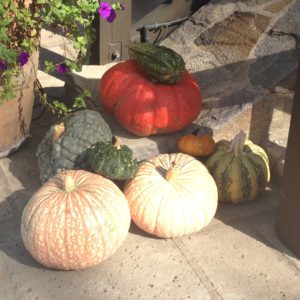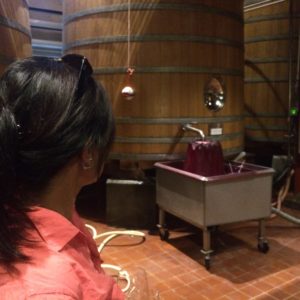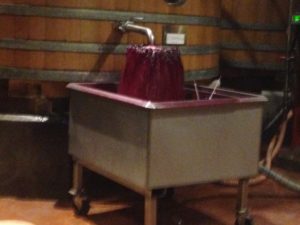 We stayed in Napa for 2 nights. We could have probably stayed one more night, but with the kids, 2 nights in Napa was more than enough.
Where did we stay?
My husband was smart and booked a very kid friendly hotel called the River Terrace Inn. They had bonfires in the evening for the kids to enjoy roasting marshmellows for their smores!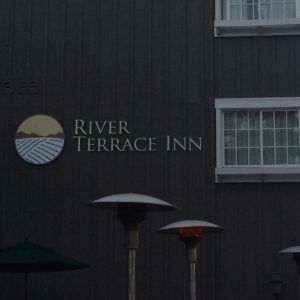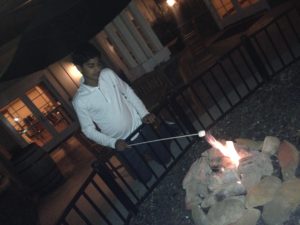 What did we do?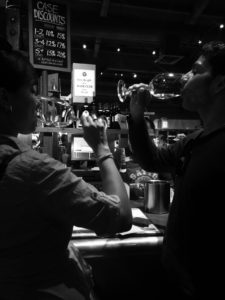 Day 1: Drove in from San Fransisco. Stopped at V.Sattui winery and had a picnic lunch. We picked up cheeses, sandwiches and salads and had our lunch right on the property. We all loved being outdoors with a beautiful view of the vineyards while we enjoyed our lunch.
Next we grabbed the kids some chocolate bars carried onto some wine tasting for ourselves of course!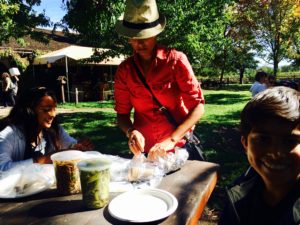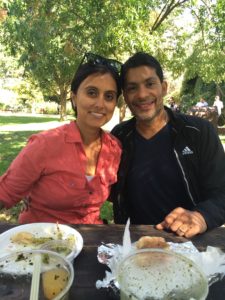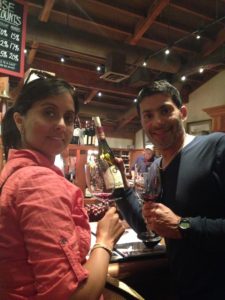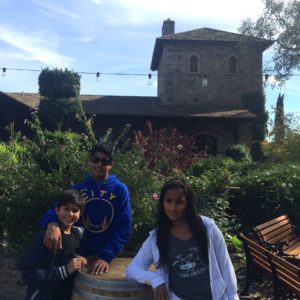 We visited four vineyards altogether: V. Sattui, Robert Mondavi, Beringer and Sterling. Surprisingly, the kids kept up quite well. The key was to get them a small treat every time we stopped at a new place.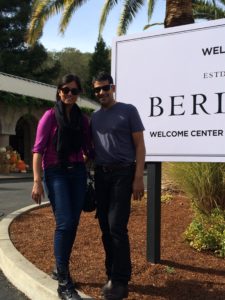 All of the wineries were great at keeping the kids interested in how wine is made.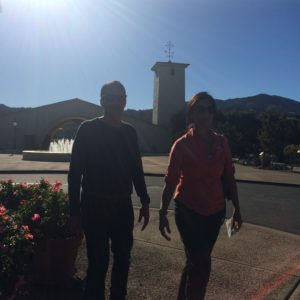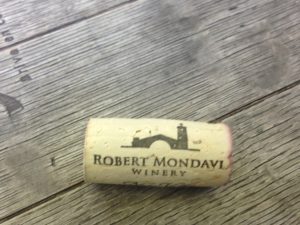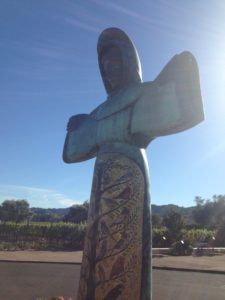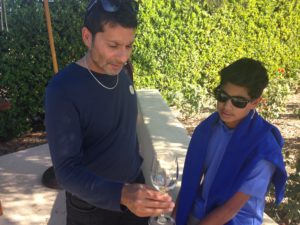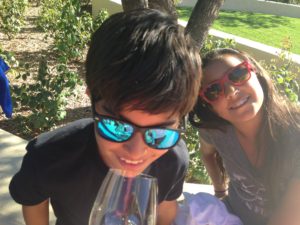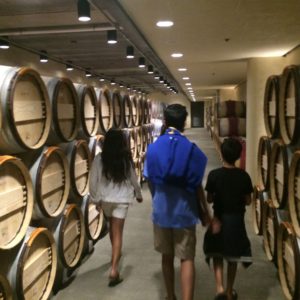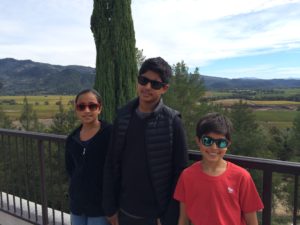 Sterling was very kid friendly and provided all three kids with a goody bag of treats and a drink. This winery was also a great one to take the kids to because it requires going on a gondola, they loved it!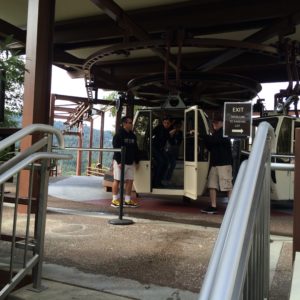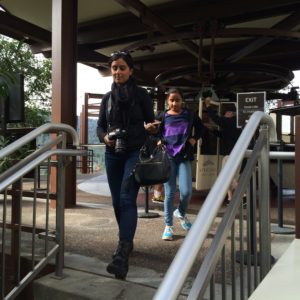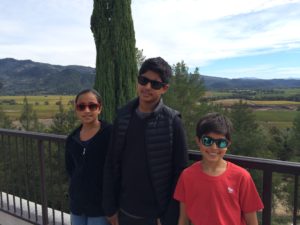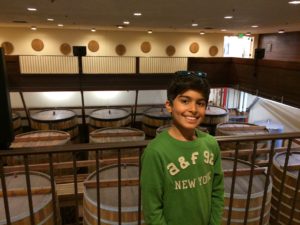 Day 2

: My husband surprised us all at 5am in the morning with one of the most memorable gifts ever, a sunrise balloon ride over the Napa Valley.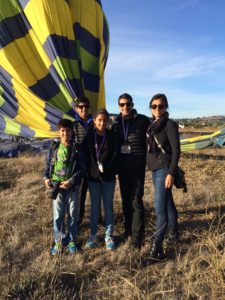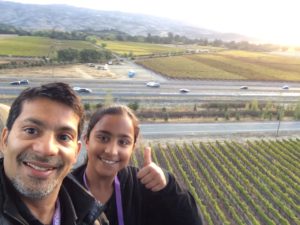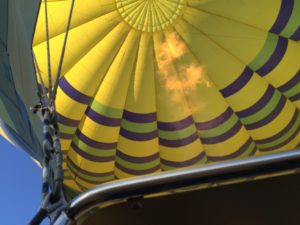 We booked our balloon ride tour with Balloons Above the Valley. I cannot express how amazing this experience was.  It honestly felt surreal floating above the vineyards. The smell of the grapes and the crispness of the air was magical.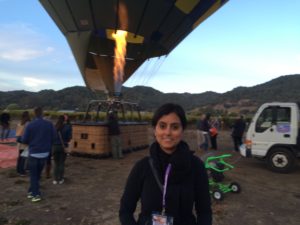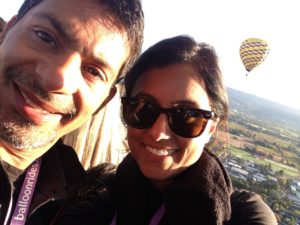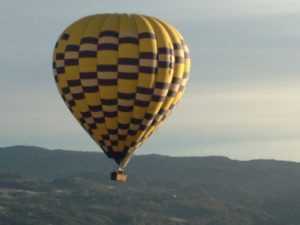 The service provided by the staff at Balloons Above the Valley was definitely 5 star. From the time we were picked up from our hotel to the end of the balloon ride, we felt like royalty.  When they picked us up they brought us to a hotel to collect other passengers and they also provided us with a small breakfast which consisted of coffee and pastries.  After the balloon ride they provided us with a large delicious breakfast accompanied with sparkling wine for my husband and I and sparkling cider for the kids!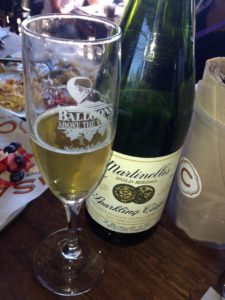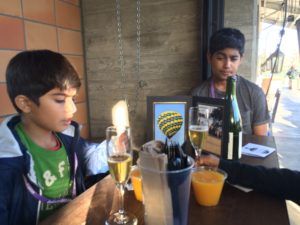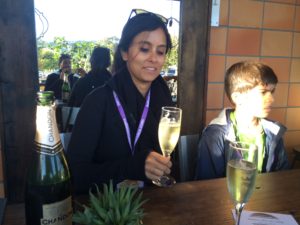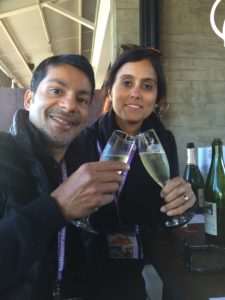 Where did we eat?
I can't recall all of the restaurants we dined at, but a few really stood out. We wanted to go to the French Laundry, but I think that will have to be on another trip when we come WITHOUT the kids!
All of the venues I've mentioned here are amazing with or without the kids.
V. Sattui Winery : Great for picnic lunches. Wide variety of sandwiches, salads and cheeses.

Oenotri : Excellent Italian food. Great menu for sharing. Loved the food presentation. Nice vibe and ambience for the evening.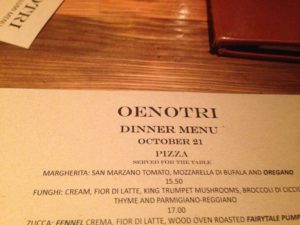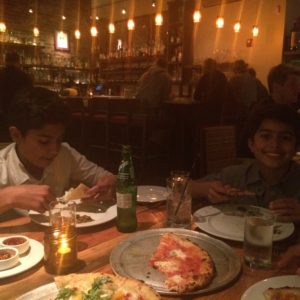 Oxbow Public Market: Good variety of restaurants, marketplace for organic and sustainable farming. Everyone can find something to eat here for lunch or breakfast.
I hope you find this post useful and I would love to hear if you tried any of the restaurants or the balloon ride over the valley! I guarantee you won't be disappointed with Napa!
Please follow and like us: