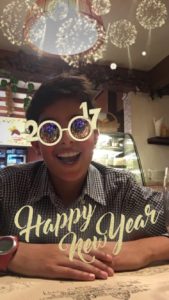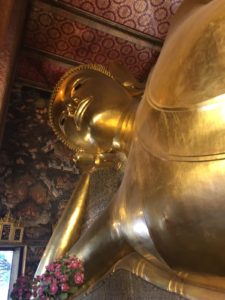 For the holidays this past December, we took the kids on a trip to Asia. We visited Vietnam, Cambodia and Thailand. I'll be sharing more of our experience in all three countries in future posts.
We made Bangkok our final destination on this trip.  Nothing like ringing in the New Year in Bangkok! We spent three amazing days in this wondrous city! We experienced everything from the sights and sounds of the backpacking districts like Khaosan Road,  tasted spicy Pad Thai, and were marvelled by the enchanting temples throughout the city.
We decided to make Bangkok our final stop so we could ring in 2017 in one of the most dynamic cities in the world. Since our plan was to ring in the New Year in Bangkok, we made reservations at a five star hotel. Our home for three nights was at the JW Marriott Bangkok. I highly recommend the JW chain of hotels, as their service is absolutely amazing! Our oldest son was ill on new years eve and when the manager heard he was having an upset tummy (experienced by many travellers in Asia), she had fragrant jasmine rice sent up to our room on a silver platter, yes, I said on a silver platter!
We weren't able to leave the hotel on New Year's eve because our 15 year old wasn't well. However, by staying at a nice hotel, we didn't feel like we missed out on anything. While he was napping, the rest of us went up to the lounge for cocktails and appetizers and then down to the lobby for party favours and rung in the new year with the rest of the family.
Hotel tip: Always sign up for loyalty programs offered by hotels. The more you stay at a specific chain, the more perks you get. Every hotel chain is different and we have memberships with various hotels. We especially love staying with the Marriott chain of hotels and have acquired enough points to allow us access to their lounge and concierge services. This is a great perk when travelling with the family. It allows you to have breakfast and cocktails included in your stay.
What did we do in Bangkok? Click here for our itinerary
Ringing in 2017 in Bangkok with the family!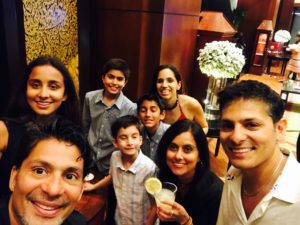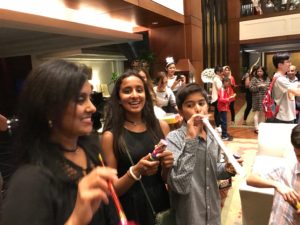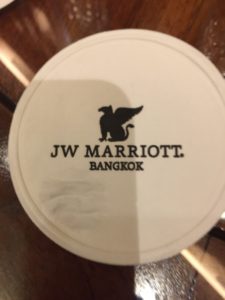 Visiting a roof top patio…highly recommend the Octave Rooftop at Marriott Hotel!
We visited so many beautiful temples and of course the Grand Palace!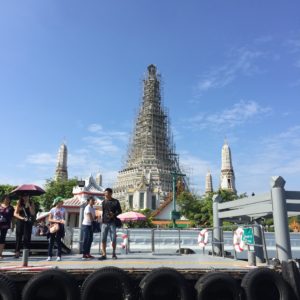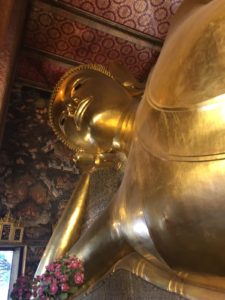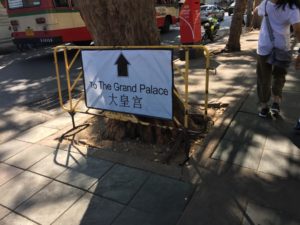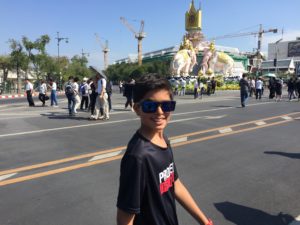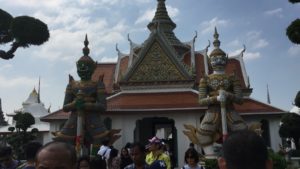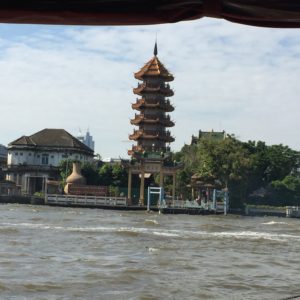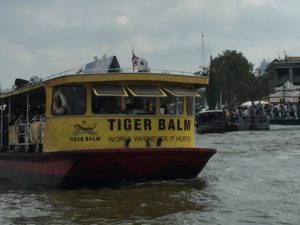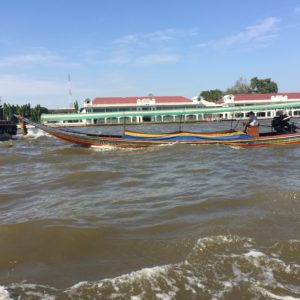 Exploring Bangkok via Tuk Tuk is a must at least once!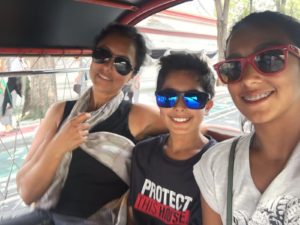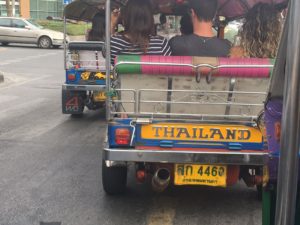 The Flower market is beautiful, but only worth visiting if you have extra time.If you are a foodie like me, then you must visit a vegetable market or two! We wanted some adventure so we decided to venture to Khaosan Road. It's worth visiting if you are a backpacker. If you're there with the family, it's not really worth it and you might run into some shady characters.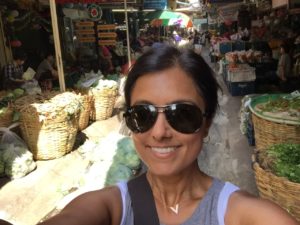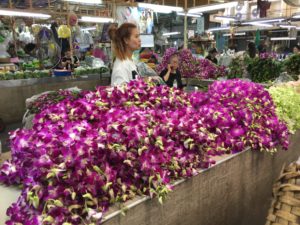 Please follow and like us: