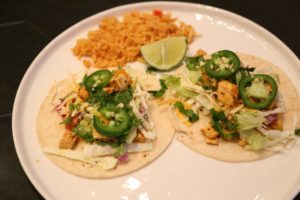 This taco recipe is always a hit at my place, even with the meat eaters. Sautéed tofu is a great substitute for chicken or fish. The key is to season it well so it absorbs enough flavour. You can use this tofu recipe for hard or soft tacos. I tend to like it better with soft tacos, tastes more authentic.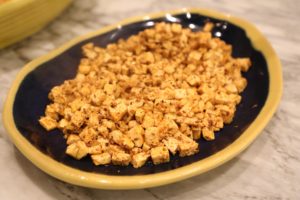 Ingredients
2 packs firm tofu chopped into small 1/2 inch pieces
3 cloves chopped garlic
1 teaspoon cumin seeds
1/4 teaspoon Pink Himalayan Salt
1/4 teaspoon taco seasoning
4 tablespoons avocado oil
4 tablespoons soy sauce
4 tablespoons Diana's Barbecue sauce
sesame seeds (black or white)
1 pack of 10 corn tortillas
shredded lettuce or cabbage
sliced onions
sliced jalapeno
grated cheese (any kind you like)
1/2 cup chopped cilantro
limes cut into wedges
homemade guacamole (look at recipe in blog)
Directions
In a large frypan, heat avocado oil.
Add chopped garlic and cumin seeds, sautée for a few minutes until garlic is golden brown.
Add tofu, sautée until tofu appears golden brown.
Add salt, taco seasoning, soy sauce and barbecue sauce and saut7 minutes on medium to high heat until tofu is well coated.
Remove from heat and serve on tortillas. Top with prepared toppings.
Enjoy!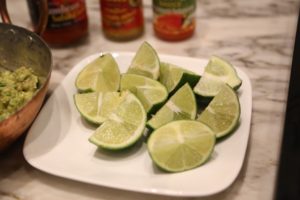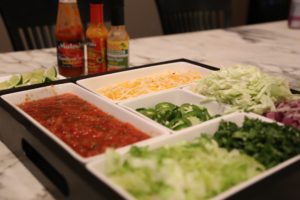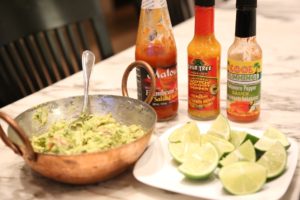 Please follow and like us: