I love, love, love Mexican street style ANYTHING! I thought I would experiment this evening and try making sweet potato fries with a Mexican twist. I kid you not, these fries were so super delicious, I could have eaten the whole tray if I didn't have my bunless burger to eat too! It's like Mexican Poutine. This dish is great as an appetizer or side dish for a barbecue.
Ingredients
4 medium sweet potatoes sliced into sticks. I usually cut the potatoes into round slices and then slice them into sticks. It's a lot easier.
4 tablespoons Avocado oil or Olive Oil
1 teaspoon freshly ground Pink Himalayan Salt
1 cup frozen corn
1 cup chopped cilantro
1 cup crumble feta or Cojito cheese
1 cup chopped green onions
Sriracha Mayo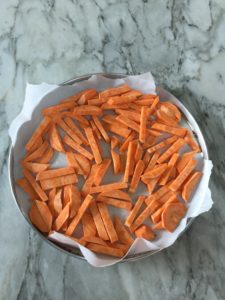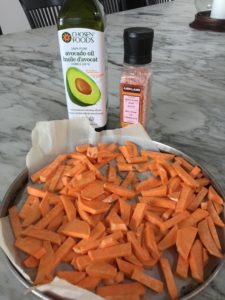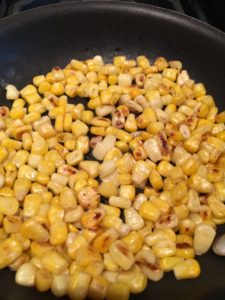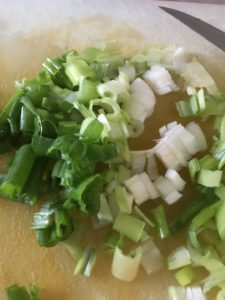 Directions
Preheat oven to 425F.
Line pizza or cookie tray with parchment paper
Place sweet potato sticks onto tray.
Spray or drizzle oil onto sweet potatoes.
Sprinkle salt.
Bake for 25-30 minutes or until potatoes appear to be golden and crispy.
While potatoes are baking, brush some avocado oil into a small fry pan and lightly sauté corn until golden. Put aside and keep for garnishing
Remove from oven and drizzle Sriracha Mayo over potatoes.
Garnish with onions, corn, cilantro and feta.
ENJOY!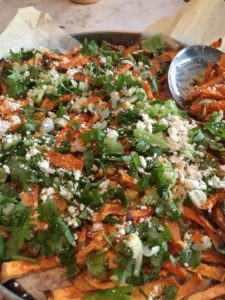 Please follow and like us: