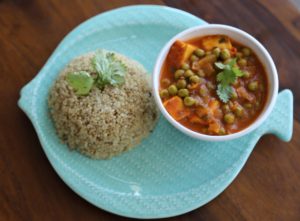 Mattar Paneer and Quinoa is a healthy and flavourful dish full of protein. It's a simple and delicious meal. One pot for the curry and I make the quinoa in a rice cooker so it stays warm for hours! I usually serve this dish with a salad on the side.
Mattar is the Hindi or Punjabi word for peas and Paneer is the Hindi or Punjabi word for cheese. Paneer is a non aged cheese. My mother and grandmother would use vinegar or lemon juice to curdle heated milk.  Do I make this from scratch….um….regretfully, not yet! I usually pick my paneer up from the local Indian grocery store. If you reside in Canada, grocery stores such as Loblaws, Superstore, Food Basics and No Frills also carry paneer. If you live in a small town and can't find it, just ask the manager to order it in. I did this when I lived in Kingston, Ontario, and they were happy to order it in for me.
Ingredients
800g paneer cut into cubes
3 cups frozen or fresh peas
8 tablespoons avocado oil
1 large onion finely chopped
1 large tomato chopped
3 cloves chopped garlic
1 tablespoon chopped ginger
1/4 cup chopped cilantro
1 jalapeño or thai chilli pepper chopped (optional)
1 tsp cumin seeds
2 tsp pink himalayan salt
2 tsp garam masala
1 tsp kasoori methi
1/4 tsp red chilli powder (optional)
1/4 tsp tumeric powder
1 cup yogurt
4 tablespoons tomato paste
5 cups water
Directions
Heat 4 tablespoons of avocado oil in a large fry pan on medium to high heat.
Add paneer and cook until most sides of paneer are golden brown. Remove from heat and put aside.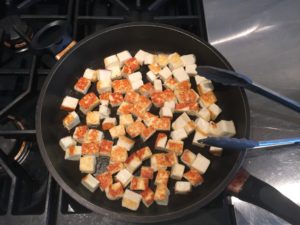 3. In a large pot, heat 4 tablespoons of avocado oil
4. Add cumin seeds, onion, garlic, ginger and green chillies (optional). Sauté until onions appear to be golden brown.
5. Add tomatoes. Sauté tomatoes until they have softened and mixed well with the onions.
6. Add all dry spices and stir.
7. Add tomato paste and stir.
8. Add yogurt and stir.
9.Once all ingredients appear to have mixed well together, add peas.
10. Sauté peas for 7-8 minutes on medium to high heat.
11. Add water.
12. Once mixture appears to be boiling, add paneer and lower heat. Allow curry to simmer for 20 minutes, stirring intermittently.
13. When curry appears to have a thicker consistency, dish is ready.
14. Garnish with cilantro and serve with boiled rice or quinoa.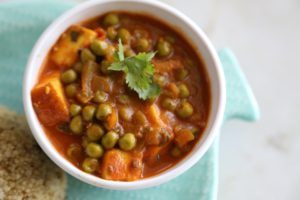 For Quinoa: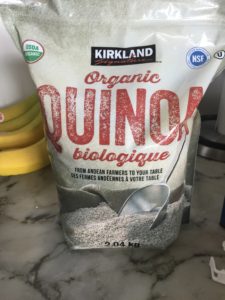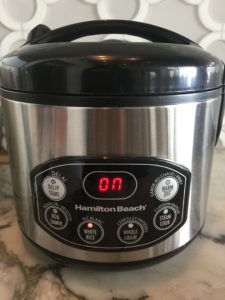 For one cup of quinoa, add one cup of water and pour into rice cooker. Do not turn rice cooker on.
Sauté one teaspoon of cumin seeds in one tablespoon of avocado oil.
Add cumin seeds to the quinoa.
Turn on rice cooker.
Please follow and like us: