Welcome to the Wandering Avocados
My name is Neetu Jain and I decided to write a blog about my family's travel experiences and being vegetarian. We are a family of five vegetarians from the Toronto area who love food, travel and adventure!
In this blog you'll find information about more than just travelling. You'll also find recipes for many vegetarian meals that are quick and easy to prepare.We value our family time and most of it revolves around food!! All three kids are athletic and into competitive sports, and always hungry! As vegetarians, getting enough protein and iron can be challenging, so I (Mama Avocado) have become very creative in making sure our kids are getting the nutrients they need. We like to check out great restaurants once a week,  but because of our hectic schedules, most of our meals are home cooked.
Our philosophy is to live life to the fullest! No matter what your budget, there's always an adventure to be had. Whether it be a walk in the neighbourhood, a hike in the trails, a road trip or a flight across the world, there is lots to discover everywhere.  We have traveled to over 40 countries around the world and are constantly exploring our local neighbourhood for new things to do. Whether you're single, married, young or old, with or without children, you will definitely discover something useful when visiting our blog.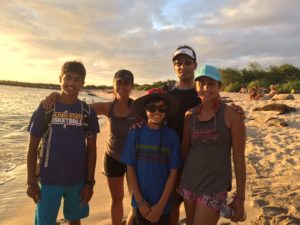 "TRAVEL IS THE ONLY THING YOU BUY THAT MAKES YOU RICHER."