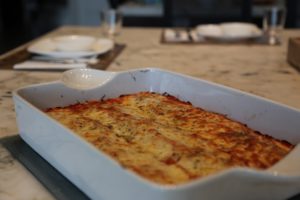 My version of spinach and ricotta lasagna is super quick and easy. Hardly any prep involved at all. Two of my kids are competitive swimmers who swim early morning and after school. With the amount of energy they're burning, they need a high protein and high carb meal.
I usually serve this dish with some grilled vegetables and salad on the side. Total prep time for this lasagna from start to finish is ONE HOUR! I do cheat with this meal by using ready made spaghetti sauce & pre washed spinach. No, I am not one of those who washes the triple washed spinach before we consume it!  This version of lasagna is only one layer rather than the usual two or three. I would rather make more and have a thinner and cleaner looking lasagna that melts in your mouth.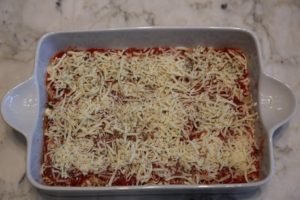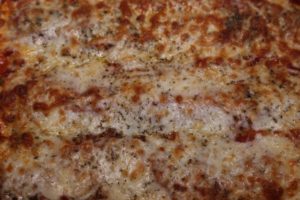 ---
Prep Time :25 minutes            Cook Time:30-40 minutes                 Serves:  6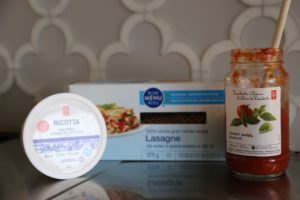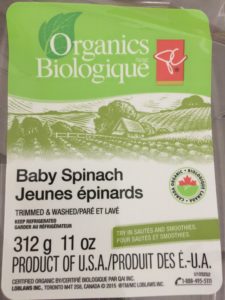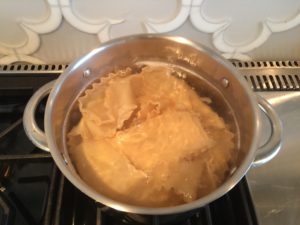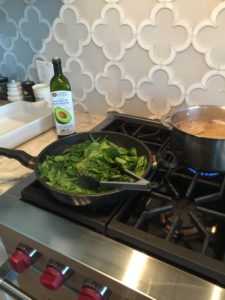 Ingredients
312g baby spinach
650 mL pasta sauce of your choice (I usually like marinara or tomato basil)
12 whole grain lasagna strips
2 tablespoons avocado oil
3 cloves chopped garlic
454g ricotta cheese
4 cups mozzarella cheese (add more or less depending on how cheesy you like it!)
1 tablespoon oregano
1/2 teaspoon himalayan pink salt
1/4 teaspoon red chilli powder (optional)
1/2 cup grated parmesan cheese
Directions
Preheat oven at 375°F
Boil lasagna strips according to instructions. Once ready, place in cool water while you prep other ingredients, this way the strips don't stick together.
Heat oil  in skillet.
Add garlic and sauté  until light brown.
Add spinach, salt and chilli powder. Mix well with garlic and cover. Cook for 5 minutes and then stir again.
Remove from heat.
In two large casserole dishes, pour pasta sauce to cover bottom. Place lasagna strips on sauce.
Spread more sauce sauce on top of each lasagna strip.
Spread ricotta cheese with a spoon on lasagna strips.
Add spinach.
Add thin layer of pasta sauce on top of spinach.
Sprinkle parmesan cheese on top of sauce
Place another layer of lasagna strip on top.
Spread sauce on top layer and cover sauce with mozzarella cheese.
Sprinkle oregano on top of cheese.
Place in oven for 30 minutes until cheese is golden brown. If you like it extra golden brown, place oven settings to broil for 1-2 minutes.
Once lasagna is ready, remove from oven and allow it to sit for 2 minutes before cutting. This will prevent the cheese from sliding off the top.
Serve and enjoy!
Please follow and like us: